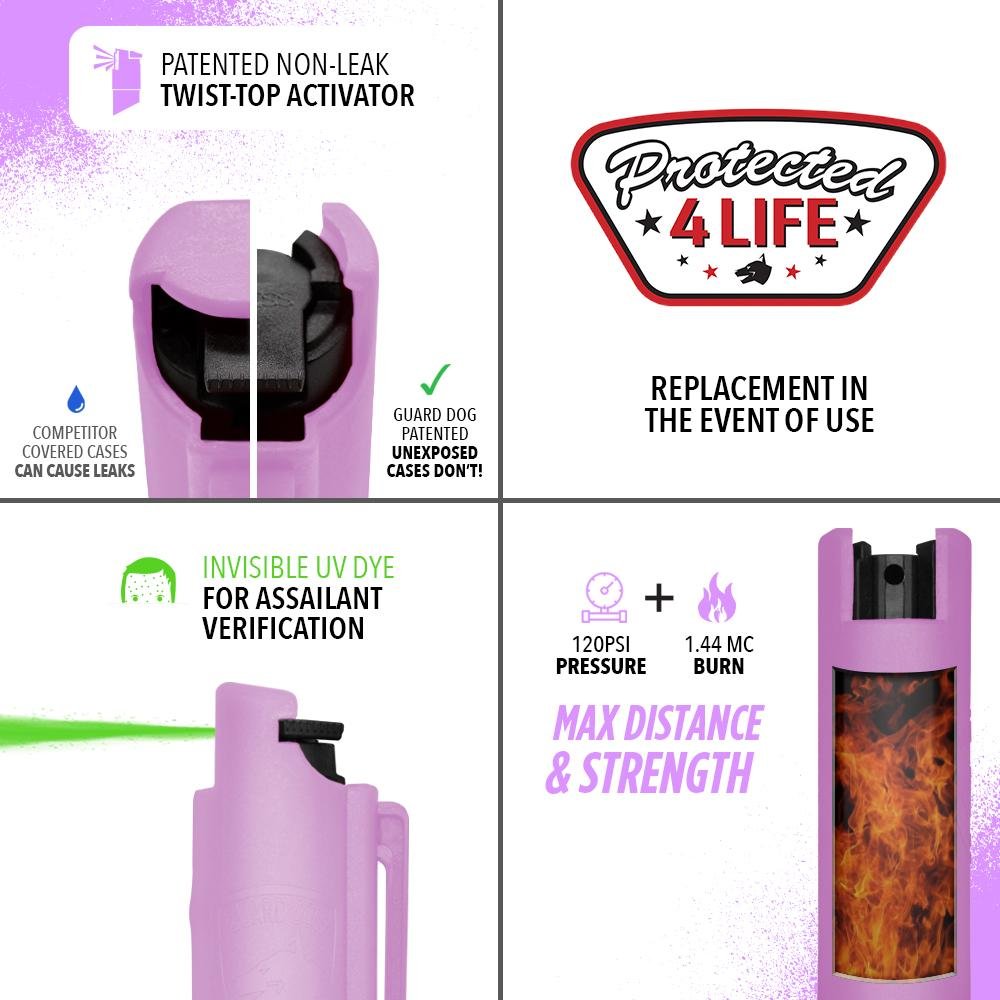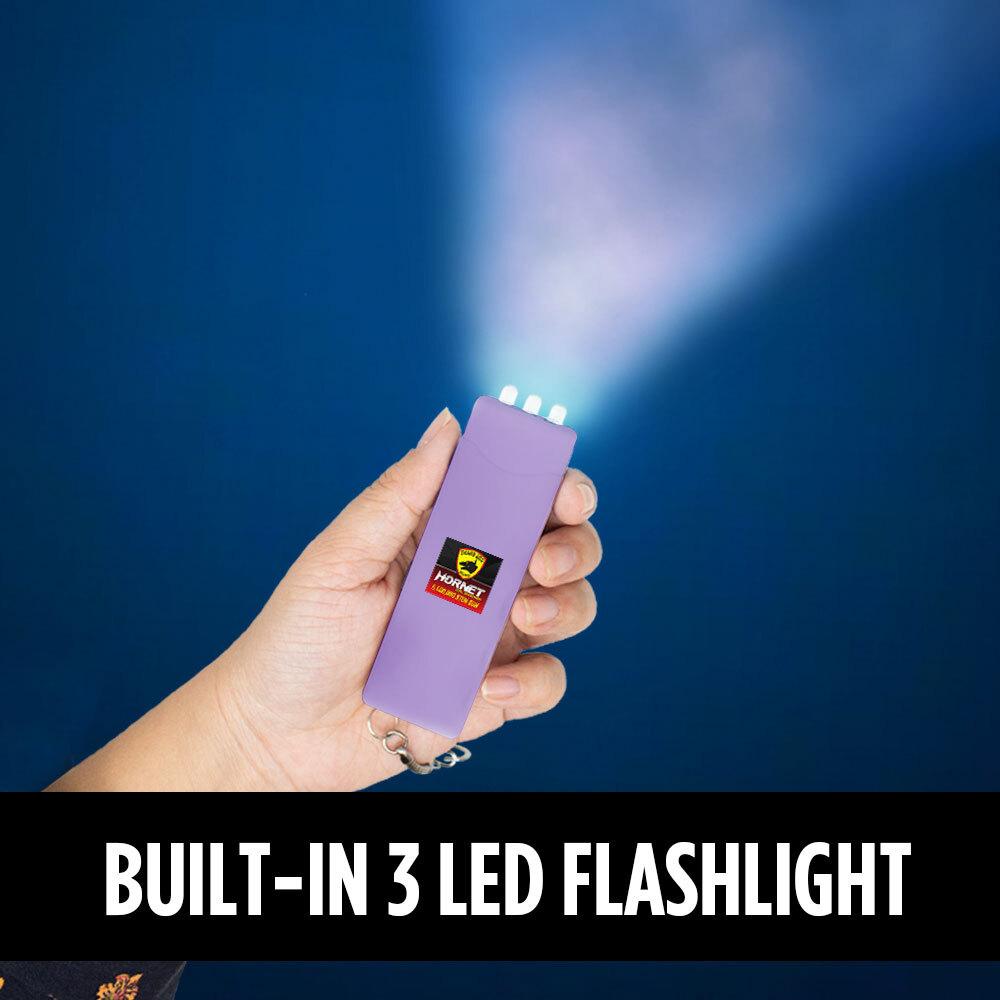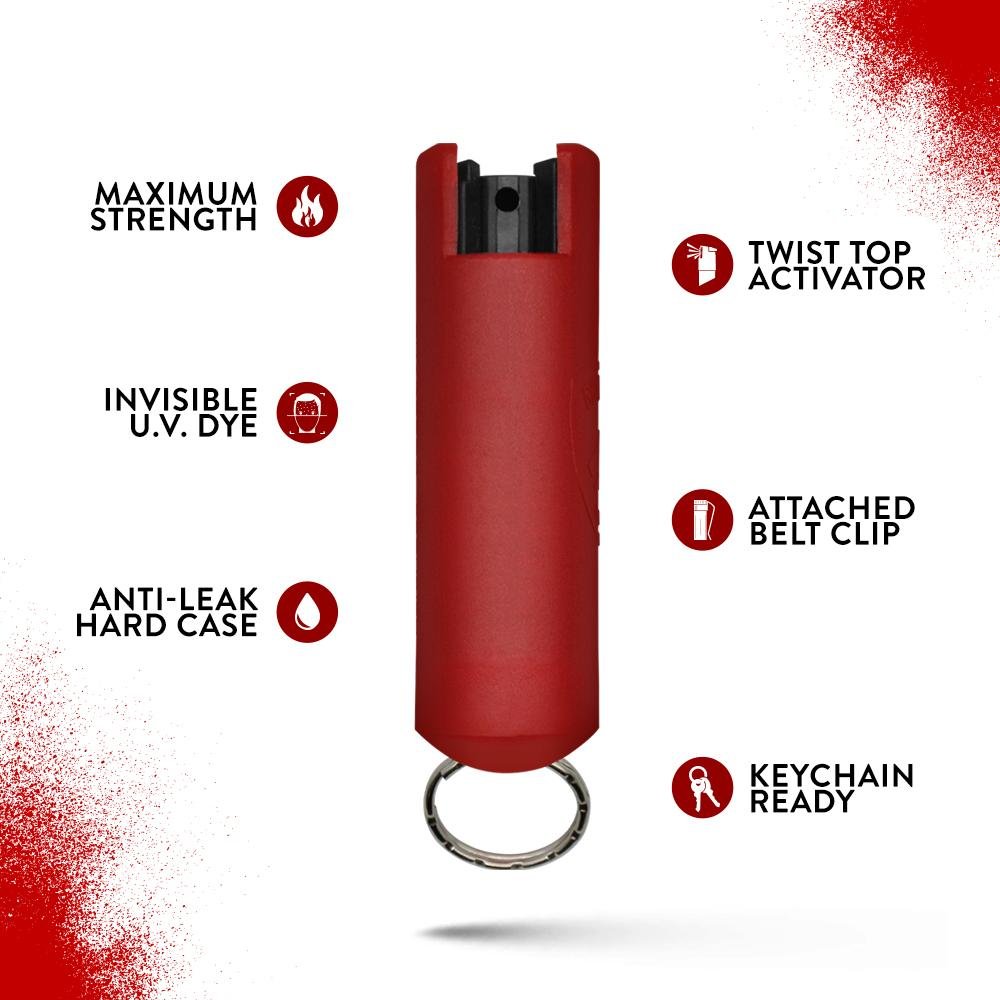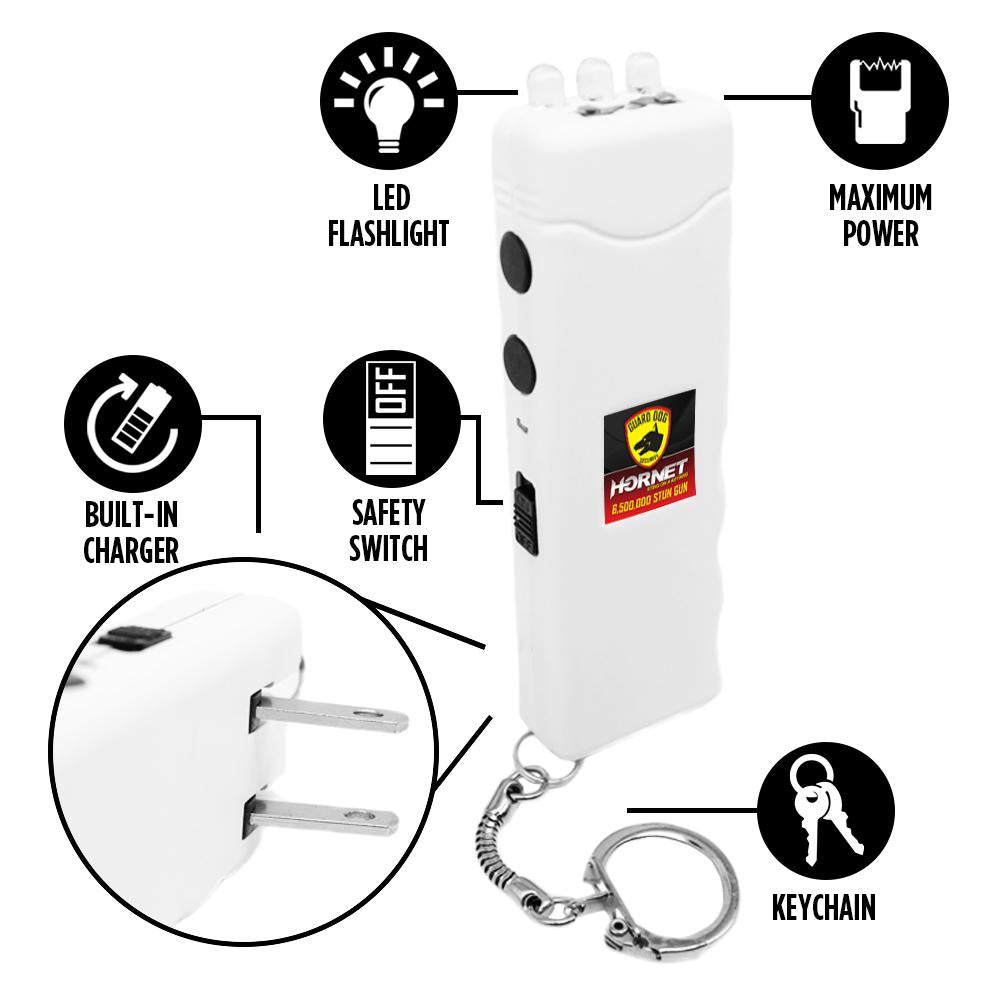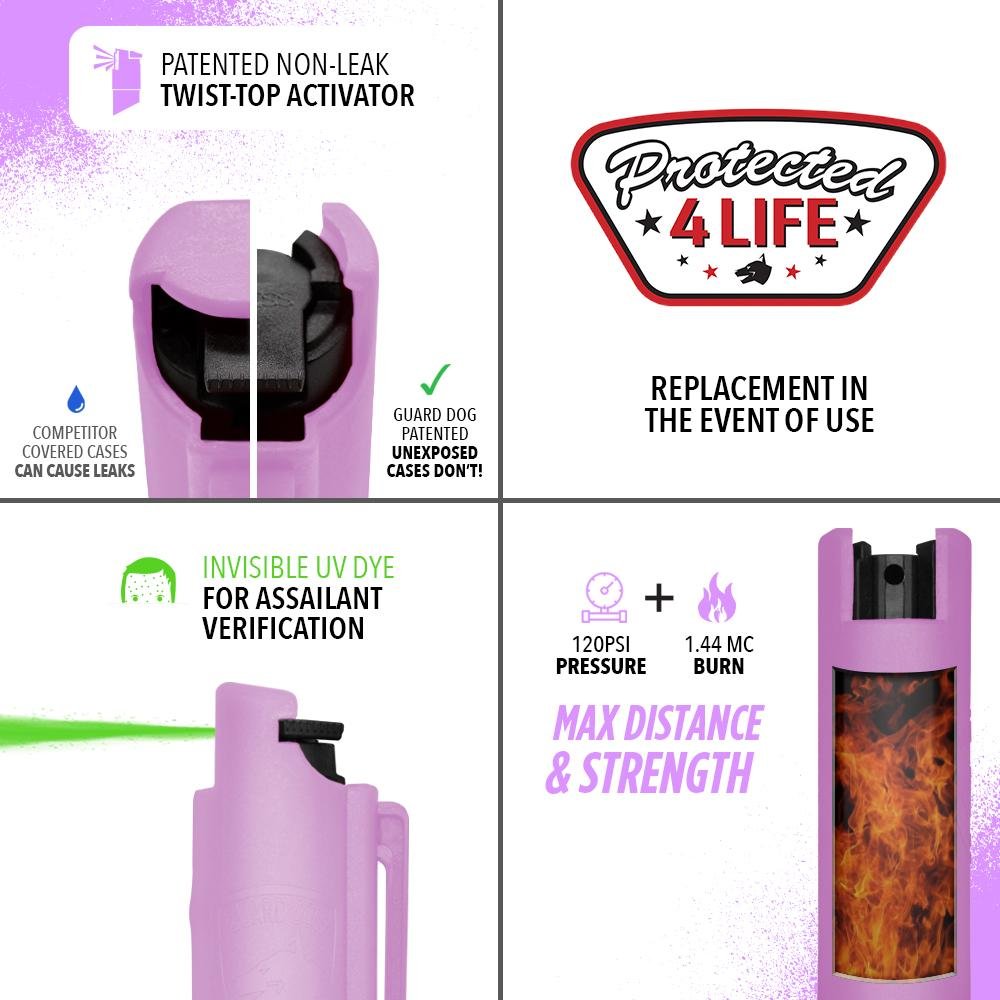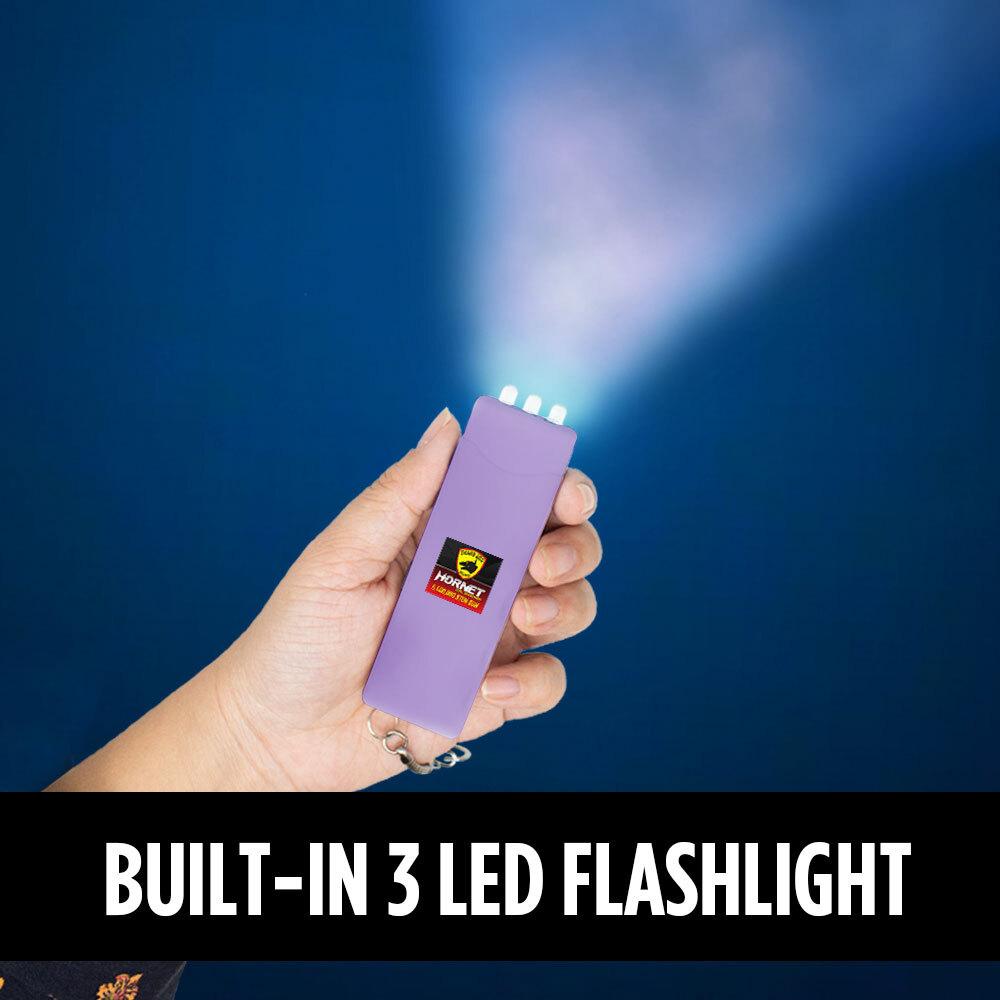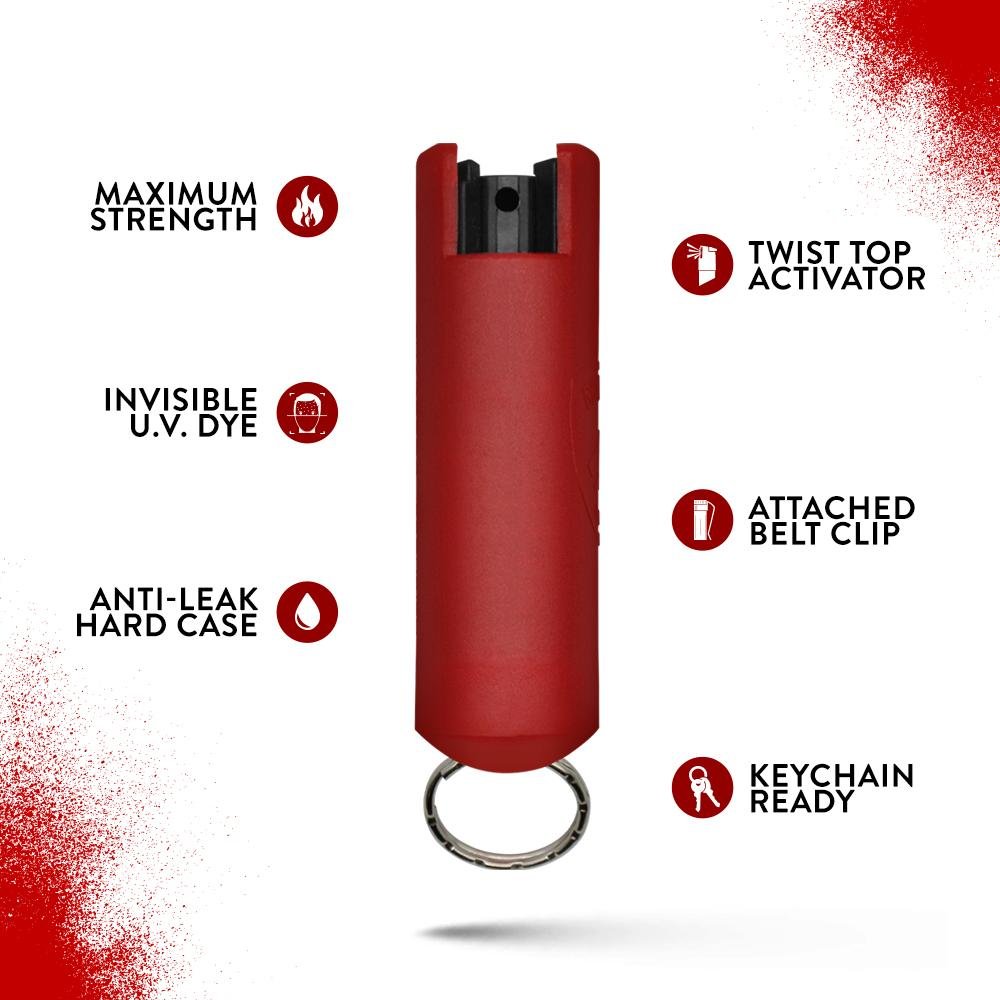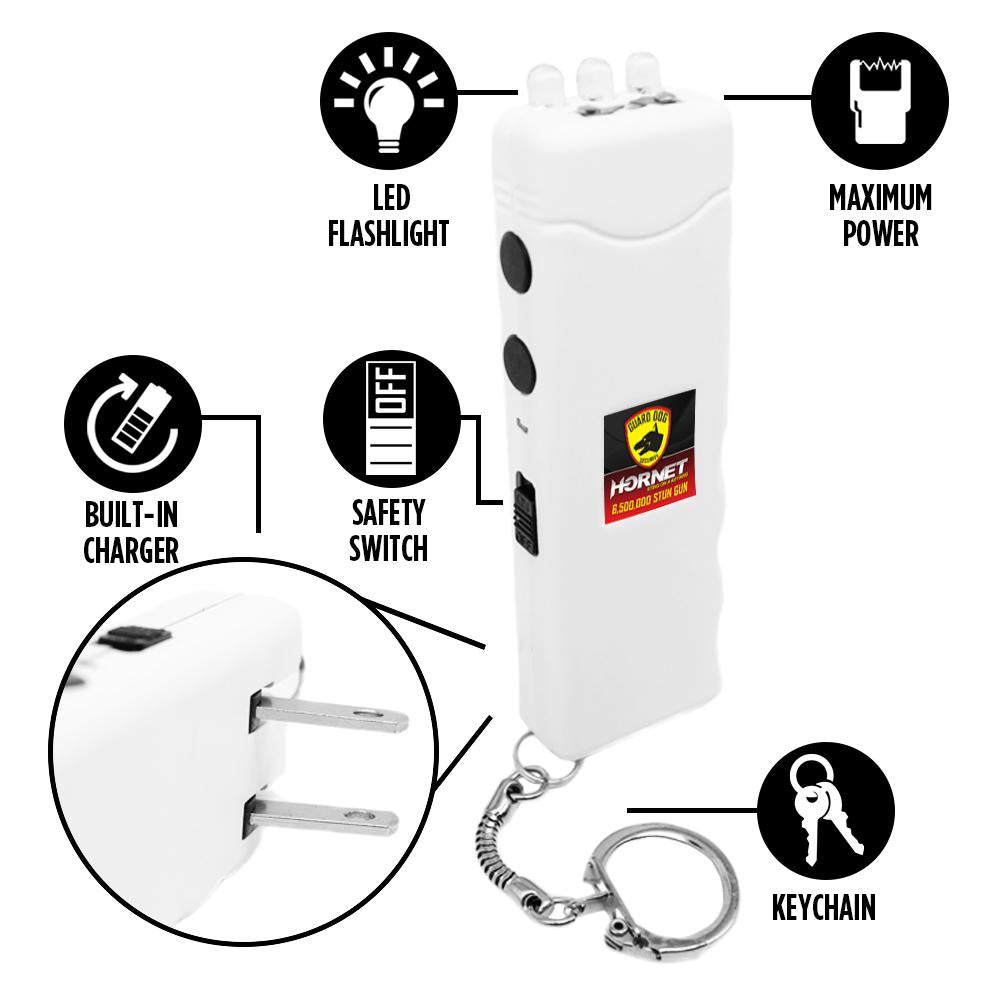 On Sale
Pepper Spray - and Mini Stun Gun Combo Quick Action and Hornet
WHAT CUSTOMERS ARE SAYING
Pepper Spray FAQ
All Guard Dog pepper sprays are highly effective for distance defense. The liquid in our pepper sprays is not only harmful to an assailant eyes, but is highly irritating to the human skin and respiratory system as well.

GUARD DOG PEPPER SPRAY FACTS:
• Laboratory tested
• Shoots 16 feet
• Same ingredients used by law enforcement
• UV dye for assailant verification
If accidental contact is made, rinse the point of contact thoroughly with water, preferably with milk if available, as this will help to reduce the pain and duration.